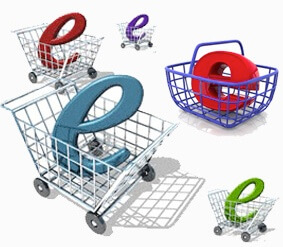 Happy 2013 everyone! This is my first article for the new year. If one of your goals for the new year is to build an online presence for your business, this is an article might come at the right timing. (Still haven't planned what to do for your business in the new year? Take our Innovation Scorecard Test if you have an existing business; Or Startup Checklist Test if you are starting up a new business.) Good news is there are abundant of solutions available to you in launching your online store today. Just to name a few, they are webShaper, Shopify, Magento, PrestaShop, and many more. Although the widespread of choices is hardly a bad thing, but many business owners are swamped with options. They aren't sure about "the best" solution for their business.

In my opinion, there is no such thing as "best solution" as different solutions have their pros and cons. Your decision need to be made based on your business model and objective. Focusing solely on the features is a misconception, as you might overlook other important aspects such as how the features are put together to deliver the user experience and drive conversion. In general, you can follow these key principles as your guide when choosing your eCommerce platform:
Give a pleasant experience to your online shopper.
Provide sufficient information to assure the trustworthiness of your online store.
Able to upload products and information easily with minimal technical knowledge.
Produce quantitative feedback to understand the behavior of your shoppers.
If you are arranging for a live demo with your vendors, below are a few questions that you can go through with them as they demonstrate their eCommerce platform to you:
How shopper search for a product, up to adding to cart, all the way until checkout and payment?
---
Don't focus too much on the features, but observe the core functions in the process of searching to payment. It must be straightforward and uncluttered for your target customers.
How does your platform optimized to improve conversion and sales?
---
This will reinforce the process above as your vendor demonstrates the process. Simple and clean process converts better than loads of content. Too much unnecessary features looks really awesome and clever, but actually clutter sales conversion.
How do I upload or update my product? What products options can I set?
---
Make sure that the process of uploading and updating products is something you can do it yourself. Pay attention if there is a need of special file format or other prerequisite software to create the content. Regarding the products option, it depends on the product that you are selling, you want the ability to set multiple sizes or multiple colors, etc.
What payment methods can the platform accept?
---
You need to do an informal survey on your local customers to see they are comfortable about online payment. If majority of your customers are not comfortable with credit card or online payment, you need to check if the platform can support bank transfer, or any offline-online hybrid payment.
What is the order processing like?
---
You want to be able to set statuses for orders, and track shipments if you are getting more than one order per week.
How extensible is your platform?
---
The last thing you want to happen is to be stuck on an eCommerce platform that doesn't allow for expansion. Look for out integration possibilities with CMS, API support, plug-ins, etc. API support is important if you wish to streamline your online shop with other email marketing software.
How do I learn about my shoppers and their shopping behavior?
---
You need feedback to help you understand what is working and what could be improved. The platform should have web analytics to record metrics like where your shopper came from, which product categories are most popular, how much time your shopper spend on each product, etc. You can then implement a actionable strategy that is optimized to boost a specific metric based on these information.
Can you share with me some ideas how to market my eCommerce website?
---
This is a bonus question basically to see how experience they are in eCommerce. Or they are just some sales person selling the software. Be extra careful if they just brushed off with vague generic answers such as advertisement, promotion, or SEO to drive traffic once the site is up.
In the next post, I will cover how we can leverage on digital marketing, such as email, social media, blogging, etc. to drive traffic to your online store, engage your shoppers to understand their needs, and ultimately make them purchase your product.
Let me know in the comments if there are specific topics that you would like me to cover in future posts.