---

Incremental Innovation Definition
Incremental innovation is an upgrade or a series of small improvements to a firm's services, processes, and products. The changes focus on improving existing products' productivity, efficiency, and competitive differentiation.
With today's rapidly changing business landscape, many business people underestimate the power of incremental innovation compared to other innovation types. Investors often assert high overall innovation failure rates, varying between 70% to 98%. Competing with this failure rate makes incremental innovation popular considering the rates associated with innovation investments.
Benefits of Incremental Innovation
Change impact is what differentiates incremental innovation from other sources of innovation. It is characterized by;
Enhancing growth with minimal risk
Often observing a formal stage-gate process
Modest changes in technology in existing platforms, services and products
Fulfilling customer needs identified from current suggestions
A predictable process or path particularly in costs
Prolonging the market life of a service or product while competing favorably in the market
In some cases, the improvements may bring advantage to existing industrial players as they capitalize on existing resources, processes and knowledge. This innovation type can also reconfigure current capabilities to serve emerging needs.
Choosing the best innovation investments
Incremental innovation always involves moving along the established innovation business framework. In many cases, every company has an already existing established flow where every idea is evaluated and see how the thought can be used to improve products and services at low risk. Factors that establish practicability as an incremental improvement include;
 Experience. Improvements in experience can provide great value and provide the opportunity for innovation across all departments.
Performance or effectiveness. Improvements will either match or be slightly higher than competitive offers in established performance sectors.
Low resource risk. Incremental changes will have impacts on resources. Eventually, project management will reduce risks for partners and supply chain resources.
Cost or price reduction. Any improvements that can reduce the input cost is always a strategy to broaden the market base.
Comprehensible or obvious change for the customer base. Incremental improvements will be seen by new customers and existing clients as well.
Low technology, architectural or process risk. These changes can take longer than anticipated and increase risks of failure. Innovation activities for enhancements will avoid or change in these areas hence reducing such risks.
Regulatory compliance. Innovation may be required to meet ongoing changes to standard necessities.
You can also get an attractive source of increment innovation through partners and suppliers where their technology can be used to offer customers a new product.
How much of investment should go to incremental innovation?
There is a lot of data online on factors that influence decision making in the best areas to invest. Most times, business people are caught up in the need of improving the existing products as well as being vigilant in other "game changing" opportunities. A good innovation opportunity should be able to balance long-term, short-term and medium growth, and prepare the long-life of a company.
This balance is a key goal in conducting business innovation and should be inclined with the strategies of the business. The highest innovation resources should be directed to increment innovation because of its low risks in the business from when it's done to two years later.
However, the decision analysis body should ensure that incremental enhancements are generating the speculated returns on innovation, specifically when base innovation diffusion (per Everett Rogers) is passed the early adoption stage.
Investments in incremental changes exceeding 90% of the total allocation resources may be a problem indicator especially if it happening consistently.
When is incremental innovation inadequate?
As much as incremental innovation is a good way to grow your business, at some point, it may not improve your enterprise anymore, and it may be time to let go. Here are the warning signs that you need to move to the next plan/innovation;
Reducing costs does not generate enough sales to cover the returns of the reduced investment.
The investment required to sustain the service/product innovation profits are declining
"Ticket to play" with zero profits are consuming a large budget in the innovation resources
 Innovation projects are constantly exceeding the estimated cost.
 Market penetration of the goods and services is past the early majority (approximately 50% of the population)
The success rate of the innovation is way below the expectations
Incremental innovation Examples
Gillette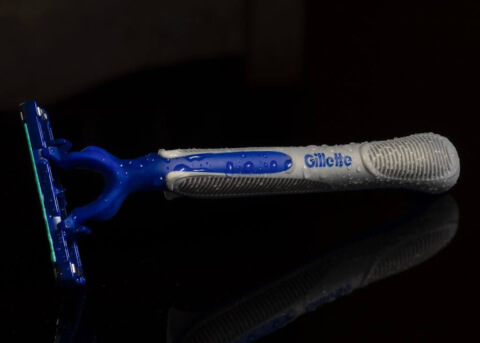 New Improved Gillette Razor
 You might not see Gillette as a great innovation leader. However, it is among the companies that have used incremental innovation to compete favourably with its competitors. Gillette razors began with one blade but it has evolved over the years. They now have multiple blades with different features to fit their market.
2. Coca-Cola Incremental
A happy consumer showing off their coca-cola drink
Every investor admires the broad market of coca-cola company. The brand's new extensions such as; Coke with Lime, Cherry Coke, and Coca-Cola Life has helped the century old company to remain relevant, tap emerging trends and introduce something new to its consumer.
3. Cadbury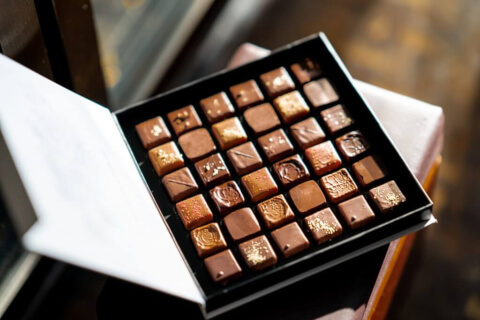 Cadbury cube chocolates
Cadbury has followed the coca-cola method. They have introduced new extensions, added new flavours as well as created new formats. Wispa for instance is now available as a snacking bag and hot chocolate. By approaching innovation in an incremental innovation, they have been able to add sources of revenue.
4. Sainsbury's
Incremental innovation does not only affect products, it can be effective in services too. Sainsbury's has improved their delivery services to see that online shoppers access their products timely. The supermarket is currently testing same-day delivery to meet the rising needs of the customers.
Balancing the innovation portfolio
It is easy to get absorbed in other forms of innovation and ignore increment innovation. However, real growth is achieved through consistent incremental innovation that is frequent and predictable.
Eventually small changes can turn into significant changes. It also represents continued learning by developers, managers, researches, customers and suppliers. Incremental innovation is a short and long term goal investment with low risks.