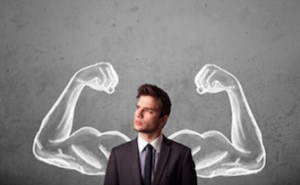 This article is specifically for business owners of non-tech companies. Start-ups are commonly perceived as young companies that build and sell new gadgets and other cool technological products, where they are often seen as operating in its own world (tech industry) and irrelevant to the non-tech companies. This is a big misconception, and if you understand that innovation is not only for tech companies, then what I am going to share here can probably inspire you on how you can work with start-ups for accelerating your company's innovation, growth, and talent acquisition. Otherwise, I suggest you to read this article first, "Seven myths and realities of innovation." (Just to be honest and give you a fair perspective, there are some uncreative organizations survive and even do well.)
The pressure for business innovation
---
In today's companies, regardless of small or big, tech or non-tech, require constant innovation for business growth and value creation as results from market pressures and customer demand. Given the rapid change of customer behavior and emergence of next generation of digitally savvy customers, business owners and executives across various industries are already experiencing the market pressure as follows:
Demand for customization and personalized products or services.
Need for shorter time to market and faster delivery of products and services.
Radical increase of competition. (Increasingly more accessible and affordable to start a company.)
How to build innovation capacity in your businesses
---
Most large corporations create their labs group or ideas incubator or "skunk-works" division that is optimized for:
Discovering new ideas, concept, and market opportunities.
Testing and validating the market quickly using rapid prototyping and other methodologies.
Scaling up feasible idea to full product and make it available to the rest of the market.
This model might not suitable to small and medium companies as the associated cost and risk is beyond their resources. It also requires people with entrepreneurial experience and unique skill set.
Engaging start-up community for innovation and talent
---
As the number of technology start-ups are growing in almost every country in the world, there are more and more companies in retail, health, agriculture, financial services and other industries that are scouting for start-ups for partnership, investment, and acquisitions. Business executive networking platform like APAC Connect is helping Asia Pacific companies to form partnership with potential start-ups around the world. This is similar to what Rocketspace is doing for American companies through their Corporate Innovation Program.
In the following sections, I will share various case studies of how non-tech corporations from various industries work with different types of start-up. To sum up in, here are some of the chief reasons that motivate non-tech companies to engage the start-up community for partnership and other business transactions.
They realize that software is eating the world. They have to add software talent and technologies to their products and services.
They want to develop a deeper relationship with the customer online. They realize Internet and mobility solution allow them to connect with a potential customer where they are interacting and spending time.
They wish to outsource their R&D to the startup community. They realize they can't just rely on (or afford to have) their internal R&D and product groups to come up with breakthrough products.
They want to crowd source their innovation problems and challenges. They want to build relationship with talented entrepreneurs and give them the opportunity to solve real world challenges.
They see the collaboration as creative problem solving that leads to iterate ideas very quickly.
They want to attract entrepreneurs and other technical talents to develop new ideas and work on their business challenges.
As you can see the motivations to work with start-ups are seldom about its technology alone. Technology is merely an enabler for innovation. Technology itself is useless if there is no one using it. Therefore, when you are evaluating for start-ups to work with, you should think beyond the technology and instead focus on the value of the start-up as a business that can help you meet your strategic goals.
The case studies below will give you some ideas on various business advantages that you can gain by leveraging on start-ups.
Leverage on technological solution of start-ups
---
"With Runa, we're adding technology to better serve our customers with personalized items, offers, and delivery estimates, all in real-time. Runa will allow us to tap into the wealth of engineering and e-commerce expertise in the Silicon Valley area," Ronald Sargent, CEO of Staples.
Staples (office supply retail) bought start-up Runa, who is a specialist in e-commerce personalization technology, to compete better with Amazon and other online stores of office supplies. With this technology, Staples can provide their customers with personalized items, offers, and delivery estimates, all in real-time. The acquisition also enables Staples to tap into the engineering and e-commerce expertise of Runa. (Source: TechCrunch)
Leverage on customer relationships of start-ups
---
"Athlete biometric measurement is a new business we're just getting behind. I wouldn't consider this an app company rather than a community first and foremost," Kevin Plank, CEO of Under Armour.
Under Armour (fitness clothing retailer) bought start-up MapMyFitness because the latter has 20 million registered users and 9 million monthly active users for its fitness apps that track and store their running, cycling, walking and hiking activity. Under Armour is leveraging on the customer relationships of MapMyFitness to build a new, digital training experience and mobile fitness platform. The data collected can also help to boost sales and personalize experiences. (Source: TechCrunch)
Leverage on marketing channels of start-ups
---
"The acquisitions of CHEFS, Cooking.com and DermStore.com help us give our guests more of what they want – product, content and choices – in categories that are most important to them, specifically Cooking and Beauty. All three companies offer our guests a broader assortment of products, prestige brands and rich, meaningful content – including expert advice, how-to videos and recipes," Casey Carl, President of Target's Multichannel.
Target (hypermarket) bought 3 e-commerce platforms last year, i.e. Chefs Catalog (online cookware and kitchen products), Cooking.com (online cooking recipes), and DermStore.com (online beauty products). This is part of the investment for implementing their multichannel strategy with the goal of making channel distinction less relevant. They want to be the first interaction point of shoppers, regardless of whether they are researching or buying a product, online or offline. (Source: Wall Street Journal)
Leverage on data behind the product of start-ups
---
"Everyone benefits when farmers are able to produce more with fewer resources. The Climate Corporation team brings leading expertise that will continue to greatly benefit farmers and their bottom-line, and we want to expand upon this tremendous work and broaden their reach to more crops and more world areas," Hugh Grant, CEO of Monsanto.
Monsanto (chemical, agricultural, biotech) bought start-up Climate Corporation that develops technology for collecting and processing weather data. In the face of increasingly volatile weather, Monsanto needs to leverage on the massive weather data collected by Climate Corporation to provide farmers with actionable insight and recommendations in optimizing farming activities. (Source: TechCrunch)
Leverage on talents of the start-ups
---
"With the additional expertise Livio provides us, Ford intends to continue to lead the next generation of in-car connectivity with technology advancements that give consumers more options to access their devices on the go," Paul Mascarenas, CTO of Ford
Ford Motors (automobile) bought start-up Livio Radio mainly for its talents and intellectual property. Ford is developing its personal mobility experiences that connects the vehicle and driver's personal cloud for delivering personalized driving experience. The acquisition allows the two companies to share technologies, intellectual properties and engineering talent, that aims to create an industry standard for in-car connectivity. (Source: TechCrunch)
Are you interested in working with start-ups?
I know the examples above are all American companies. But I hope it gives you a good perspective on what to look for when working with start-ups besides its technology. You can probably consider this strategy for accelerating your business growth and talent acquisition.
If you are interested, for companies around this region, you can check out APAC Connect and sign up for it. Or you can contact me and I will share with you some of my experience in doing technical due diligence to help non-tech companies in selecting the right start-ups to work with, and providing consultancy on such collaboration.