After months of hard work, Coconect.com was unveiled on 28 May 2011, launching their premier online services for helping their customers in building thriving customer relationships beyond the business transaction. Their vision was articulated clearly in their tagline, Putting the 🙂 back in business. They had devised an innovative process to help their clients in nurturing sustainable customer relationship. Unlike those CRM software in the market, Coconect's process was meticulously crafted to focus on the heart of customer relationship management, making sure that their services are smart yet simple, systemized yet flexible; and delivered with a lot of heart and fun!

The followings are some of the photos taken during the launch of Coconect.com: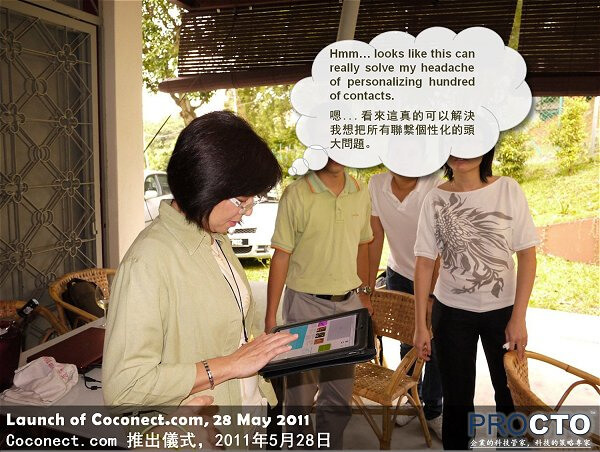 Coming Up Next
---
Find out how Coconect come out with the idea. Learn more about the challenges and obstacles as they are trying to innovate the process? Follow us on our Facebook Fans Page as we discover the scenes behind Coconect in our next issue.