Services
What does a CTO (Chief Technology Officer) do?
"CTO is not your ordinary geek, but has strong business sense, management and people skill combined with extensive knowledge on the practical use of technology in your business."
Below is the scope of services of a CTO, either working as your technology expert to solve the challenges in your business, or as your tech co-founder of new ventures. (Or see the complete scope of services.)
TECHNOLOGY RESEARCH
With 50,000+ vendors and 300+ categories in our technology database, you will find the best technology for your business. You can either choose the cheapest option, or vendor that provide the best technology at the best price.
MINIMUM-VIABLE-PRODUCT DESIGN
Traditional product-centric startups learn very little about the customers and spend too much time during the development stage. Our proven MVP design techniques will minimize your development time and cost, while maximize your learning about customers.
INTEGRATED SOLUTION DESIGN
Integrated solution means all business activities are done in a single solution. It also means eliminating double entry and reducing errors. You will get technology blueprint with full implementation plan and low-cost / reduced schedule approach.
BUSINESS-TECHNOLOGY ALIGNMENT
More features are not always better. We help you map out the practical technology features to your business goals. By leveraging on our proven methodology of prioritization and gap analysis, you will get technology that you want at affordable prices.
OPPORTUNITIES MAPPING
With our extensive technology database, we help you to research on competitors, opportunities, and marketplace obstacles. You will discover gaps in the market to position your product strategically against competitors.
CONVERSION OPTIMIZATION
Visits, clicks, likes, PageRank are vanity if they don't lead to sales. We help you to optimize conversion rate of your website, social media, online store, and email campaign, so you can maximize the chances of turning a visitor into a paying customer.
AGILE PROJECT MANAGEMENT
Agile approach of managing project focuses on frequent small deliveries. We foster continuous conversation with your programmer. You will gain greater flexibility on changes and get results sooner.
SALES FUNNEL AUTOMATION
Closing sales typically requires a series of activities done in a period of time. We develop your follow-up strategy and an automated process that will nurture prospects into your sales funnel. You will spend less time qualifying leads and focus more on closing.
CUSTOMER VALIDATION
Most startups fail not because they can't build the product they want, but because they build the wrong product. You will be guided through a systematic and proven approach to minimize your risk of building a product that nobody wants.
RAPID PROTOTYPING
Prototypes allow you to explore design alternatives, and gauge technical feasibility, and test usability of a product idea quickly and cheaply. As we develop the prototype, you will get recommendations on various time and cost saving option and design best practices.
WIREFRAMING
Wireframes allow you to evaluate overall user experience and spot potential usability problems in your product / website design at earliest possible time. As we develop the wireframes, we will work out the programming requirements for you.
DIGITAL CUSTOMER ENGAGEMENT
Customer acquisition is important in the early stages. In order to sustain growth, you need to retain customers. We develop your customer engagement strategy and tools to motivate recurring purchases / uses, reduce your churn rate and increase customer retention rate.
Here are some situations where CTO can help you…
Or you can learn more about the key responsibilities of CTO and see if this is someone that brings value to your business.
Why you need a CTO?
"CTO objectively determines what you need, and represents your best interests to evaluate the technology and service provider that suit your business needs."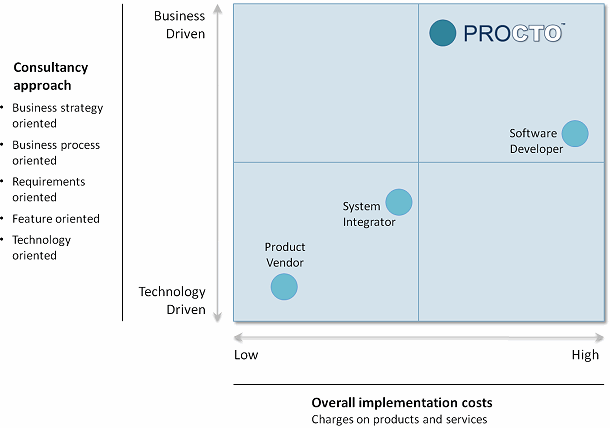 Most often when people look for technology solutions, their first thought is of a technology vendor or developer. Although buying from a vendor seems like the most straightforward way of acquiring technology solutions, but you are probably unsure about how effective is their product in fulfilling your business needs. You can go for this if you just want to quickly get a technology solution for your business, and don't mind paying more for unnecessary "bells and whistles", nor keen on exploring alternative options and improvements. The developers who specialize in creating custom built solutions can deliver to you a tailor made technology solution as per your specification. But the main challenge is many of them are pure coders at heart. Unless you already have a well-defined scope and detailed specification, otherwise they will not work well with you. Your changing requirements will pose potential risk on over budget and delay. CTO objectively determines what you need, and represents your best interests to evaluate the technology and service provider that suit your business needs. He transforms your project from pure vision into engineering reality. CTO helps your business by giving you:
Innovative ideas for your business
Better alignment of technology with your business strategy
Unbiased advice that's in your best interest
More options that fit your requirements
Cost saving on unnecessary features
More streamlined business processes
Better communication within your organization
In a nutshell, CTO helps you to get the most suitable and cost effective solution with a satisfied smile on your face.
Or check out how various types of technology specialist work and decide what is best for you.
Who need a CTO?
"Entrepreneurs who are starting up a new business; Executives who are facing persisting persisting challenges at work; Investors who are doing technical due diligence."
For entrepreneurs who are starting up a new business but unsure of the technologies to support and enhance their vision. CTO can help them in writing business plan or proposal with technology strategy, implementation budget and timelines. If they are required to present their ideas to investors and potential business partners, CTO can help them to develop the preliminary mockup or prototype to support their presentation.
For executives who are facing persisting persisting challenges at work, or having projects with difficult goals. CTO can bring in his understanding of their business and technology together with additional knowledge and experience to prepare a comprehensive technology plan (or blueprint). He will work with them closely to implement the plan (build, buy, or outsource), on-time and within budget, then follow up with guidance and support as those plans are implemented.
For investors who are doing technical due diligence on their planned technology investment. CTO can help them to justify the merit of their investment by providing a well-grounded assessment on the technology potential, objectively evaluating the overall cost reduction, overhead cutting, decision-making efficiency, and operational flexibility.
To get more ideas on different situations in your business where CTO can help, feel free to download our Business-Driven Technology Solution Roadmap, or you can ask us directly.